RECENT WATER FEATURE COMMISSIONS:
(PUBLIC)
2005 Cooler Solutions, Toronto. 'WATERWALL' (9'h. x 3'w.) glass & steel, double sided view.
2003 Elements Restaurant, Peterborough – PATIO FOUNTAIN- 7' sculptured copper cascade fountain.
2002 Buckhorn Community Centre, 25th Anniversary water feature, 'OUR SOURCE of INSPIRATION'
- 8'h. x 10'w. x 6'd. natural rock sculpture w/ sculptured copper leaves and 50' 'dry river bed' garden.
2000 Hillcrest Spa, Port Hope, - 'PAX' brass & copper fountain, 5' w. x 7' h.
1999 Travelodge Hotel, Toronto, Ont. Lobby - WATERWALL w/ 3 FOUNTAINS, sculptured copper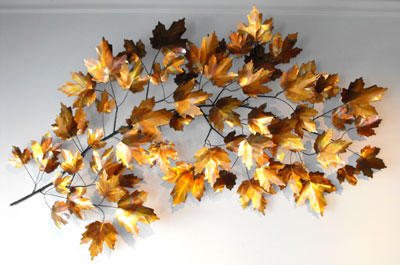 LEATHER MURAL COMMISSIONS (PUBLIC)
2005 reinstalled 'LEATHER WALL' Curwensville, PA. U.S.A. in their new boardroom. (see 1982)
1974- 2004 numerous private & office commissions for leather sculptured murals
1984 Kentucky Fried Chicken Inc. Toronto, Ont. - Lobby Mural- 'CANADIAN DREAM', 25' w. x 5'h.
1983 Ont. Ministry of Revenue, Michael Starr Bldg., Oshawa - 'HILLS of DURHAM' 9'w.x 6'h.
1982 Dominion Tanners of America -'THE LEATHER WALL',18'w.x 9'h., Curwensville, PA. U.S.A.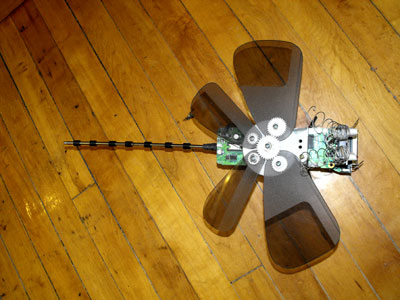 EXHIBITS(selected)
1996-2006 CANADA BLOOMS; largest Canadian Garden Festival & other garden shows in Ontario
1978-2006 Buckhorn Wildlife Art Festival and many other art shows across Canada & U.S.A.
1979-80 METIER D'ARTS 111; European traveling exhibit-Ministry of External Affairs
1976 ARTISANAGE; Olympic Art Exhibit, Place Bonaventure, Montreal, Quebec.
1974 World Crafts Council Exhibit, Toronto. International Exposition, Ontario Science Centre.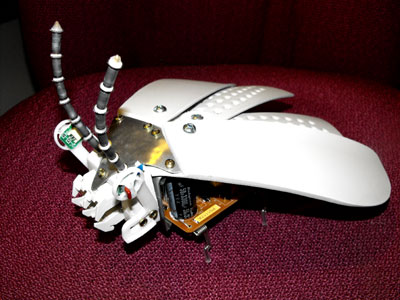 GALLERIES
Whetung Gallery, Curve Lake Reserve, Buckhorn, Ont.
Williams Design Studio Gallery, 1470 Hwy. 7A, Bethany, Ont. L0A 1A0
Williams Design Studio
1470 Hwy. 7A,
Box 86,
Bethany, On.
L0A 1A0
705-277-2666
e-mail: info@williamdesignstudio.net
website: www.williamsdesignstudio.net