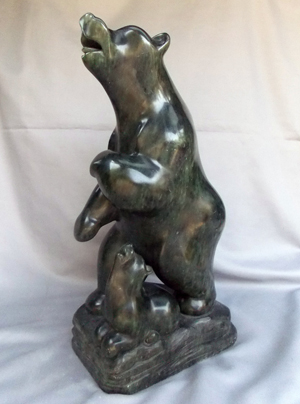 Sandy is a self-taught sculptor who has been developing his skills for over 55 years. His sculptural style was inspired by the writings of Malvina Hoffman and Constantin Brâncusi.
His beautiful soapstone carvings are sold through Whetung Gallery at Curve Lake and can be found in collections around the world.
Guest at Williams Design Studio Gallery, 1470 Hwy. 7A, Bethany, Ont. L0A 1A0
1470 Hwy. 7A,
Box 86,
Bethany, On.
L0A 1A0
705-277-2666
e-mail: sandy@sandycline.com
website: www.soapstonesculpture.com